Quality Products and Customer Service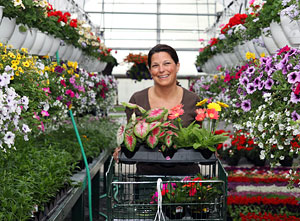 Come experience Tom Strain & Sons Farm Market and Garden Center, where you'll find that top quality products and friendly customer service are always in season.
Our Garden Center
The Garden Center features a complete line of bedding plants, hanging baskets, potted materials, combinations planters, fairy garden accessories, fairy garden plants, and a great assortment of fertilizers, soils, and gardening tools for your home projects.
We grow most of our plants from seed in our six acres of greenhouses!
Ladies Day of Savings
May 6th, 10:00 a.m. - 5:00 p.m.
May 7th, 9:00 a.m. - 7:00 p.m.
Register for our Ladies Day of Savings (Formerly Ladies Night Out). Register today to get your pre-registration voucher and enjoy great savings! All pre-registration ends April 21st, 2018.
Call 419.531.8183 to register today!
The Farm Market
In the Farm Market, you'll discover the real benefit of locally grown. Once you try our super sweet corn packed with flavor and nutrients, you'll always want to make that special trip to the farm.
We sell a large variety of fruits and vegetables inseason, including apples, peaches, peppers, tomatoes, cucumbers, eggplant, cauliflower, potatoes, onions, lettuces, melons, berries, summer squash and much, much more.
Ask us about our gift certificates!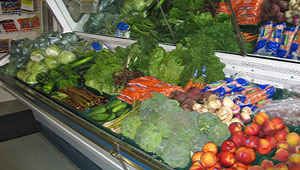 We have four exciting seasons at the market, so please check back often to see what's in season.
We also carry a great variety of farm specialty products, such as jams, jellies, mixes, and salad dressings, plus eggs and dairy products. Come see us today!